GPR: 2021 - Week 01
From MGH Learn Pathology
Clinical history
29 year old male with firm, irregular testicular mass.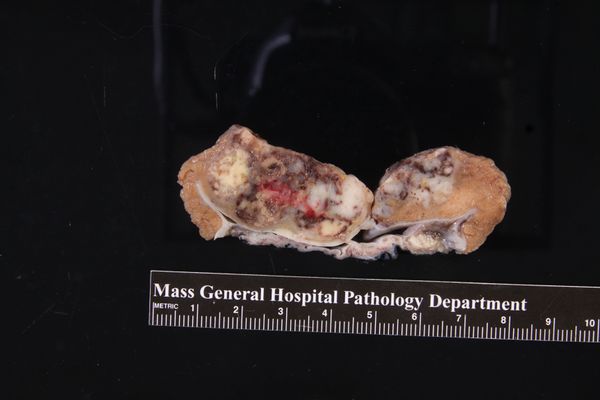 Registered users must be logged in to access the interactive quiz.



 

Leydig cell tumor


2 peaks: 5-10 y/o and 30-35 y/o
most common sex cord-stromal testicular neoplasm, but rare overall (1-3% of total testicular neoplasms)
well-circumscribed, intraparenchymal nodule
yellow-tan homogeneous or lobulated cut surface; lobules may be separated by fibrous bands
necrosis and hemorrhage are uncommon

 
Jakob Moran
Himanshu Gunderia
Derek Kingman
---
This week's Gross Pathology Roundup was presented by Miranda Machacek MD, PhD on 2021-01-04.